About Oxley Comprehensive Dentistry
Your family's smiles are in safe hands.
Led by Dr. Eric B. Oxley, Oxley Comprehensive Dentistry is dedicated to providing the highest-quality dental care. From preventive to cosmetic care, we provide a variety of treatments.
Our expert team is here to make dental care easy for you and your family. We use the latest technology to offer outstanding dental services for adults and school-age children—your whole family can see the same dentist!
At Oxley Comprehensive Dentistry, we're about healthy smiles for a lifetime. Your long-term oral health is important to us.
After dental school, Dr. Oxley began his dental career with the U.S. Navy at the Naval Postgraduate Dental School in Bethesda, Maryland completing an Advanced Education in General Dentistry (AEGD) residency.
He then reported to Camp Lejeune, North Carolina, to continue his service with the Navy. During that time, Dr. Oxley served as a clinical director, mentor for residents and dental hygiene students, and daily clinical practice. He also worked part-time in the private sector to prepare for his career outside of the Navy.
His patients and friends know him as an incredibly fun, smart guy who makes everyone feel heard and cared for. Eric is married to his wife, Laura, and they have a son and a daughter, as well as a rescue dog named Tucker. He is also involved in Two Rivers Church, and he enjoys exercising and CrossFit, inshore fishing, the beach, sports, and any combination of those with the family.
More about Dr. Oxley's education and qualifications.
Dr. Eric Oxley's professional interests include cosmetic and restorative dentistry along with dental implant and prosthetic rehabilitation to improve dental esthetics and function. He has achieved fellowship status with the Academy of General Dentistry, and focuses his continuing education on the latest dental techniques and technologies for advanced cosmetic, restorative, and implant treatments. He regularly attends the SPEAR Education campus in Scottsdale, AZ, and graduated from the American Academy of Implant Dentistry's MaxiCourse in Implant Dentistry. He is currently working to achieve mastership with the Academy of General Dentistry and a fellowship with the American Academy of Implant Dentistry.
Dr. Oxley is also a member in local dental study clubs, the New Bern Area Chamber of Commerce, and Young Professionals of Craven County.
Memberships: Academy of General Dentistry | American Academy of Cosmetic Dentistry | American Academy of Implant Dentistry
Certifications & Education: University of Kentucky College of Dentistry; DMD, Magna Cum Laude | Milligan University; B.S. in Biology, Cum Laude | Naval Postgraduate Dental School; AEGD-1 | Dental College of GA, Augusta University, MaxiCourse in Dental Implantology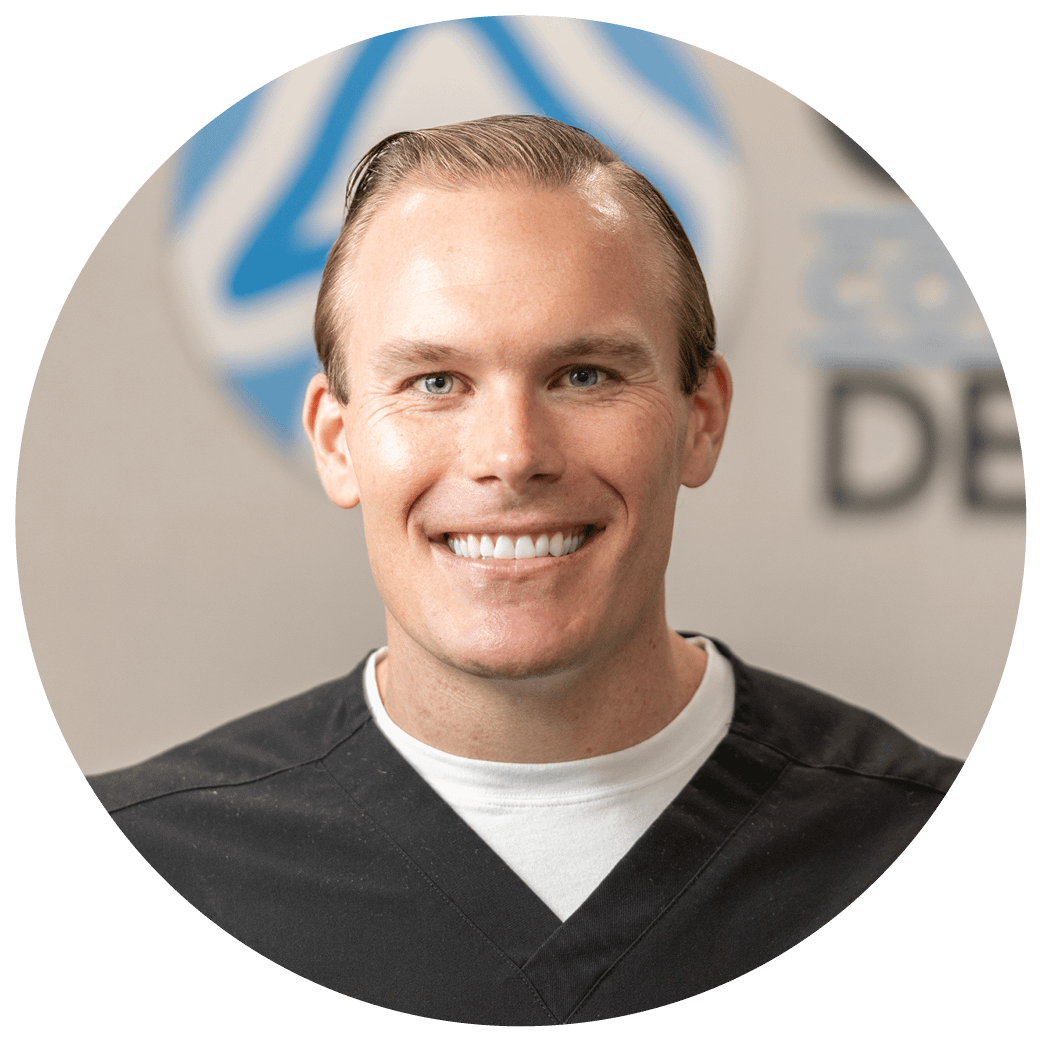 Practice Manager
Lisa joined the dental field in 1989, and 32 years later, she still enjoys every second. Lisa has completed dental consulting training and a range of courses. She now works as our practice manager, helping the practice run smoothly. One of the things Lisa loves the most about her job is meeting people and building lifelong relationships with patients throughout their dental journeys.
Outside of work, you can find Lisa on a boat, at the beach, or with her family and friends. She also enjoys shopping, sports, and the simple things in life. Lisa says she also feels blessed to have a son and a daughter, both of whom she is very proud of.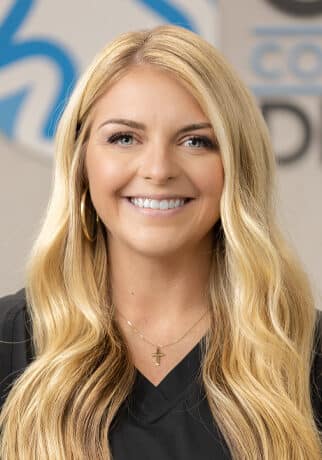 Customer Service Representative
Shannon is the friendly face who greets patients when they arrive for their appointments. She attended Craven Community College and is a lifelong resident of New Bern. Shannon has over 15 years of experience in customer service. A valuable asset to the practice since she joined in 2021, she is always ready with a smile and kind word for everyone.
Away from work, Shannon enjoys spending time at the beach with her husband and daughter and reading as many novels as she can.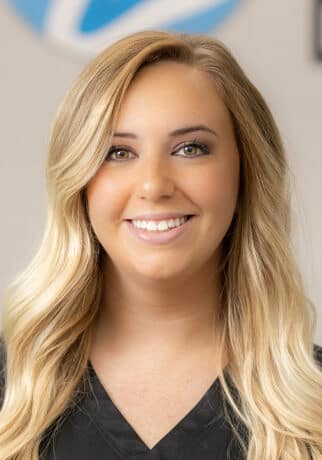 Registered Dental Hygienist
Taylor is a dental hygiene graduate of Coastal Carolina Community College. She moved to North Carolina in 2016 with her husband, who is in the Marine Corps. Taylor knew from a young age that she wanted to be a dental hygienist, and she's worked hard to achieve her career goals. One of Taylor's favorite things about her work at Oxley Comprehensive Dentistry is helping patients improve their oral health and building relationships with them.
When not working, Taylor loves going to the beach, looking for shark teeth, and hanging out with her friends. She's also a regular at the pet store as she has two dogs, two cats, and a bird.
Registered Dental Assistant
Sarah is a dental assistant who graduated from California State University San Marcos. After completing her certification, Sarah served as a dental assistant instructor while specializing in infection control. She moved to North Carolina in 2020 when her husband was stationed at Cherry Point Air Station. At Oxley Comprehensive Dentistry, Sarah is known both for her kind care of patients and for keeping Dr. Oxley supplied with caffeine and hydration so he can focus on performing at his best.
In off hours, Sarah enjoys spending time with her husband and two kids. She also loves animals, sipping iced coffee, and watching the latest episode of Outlander.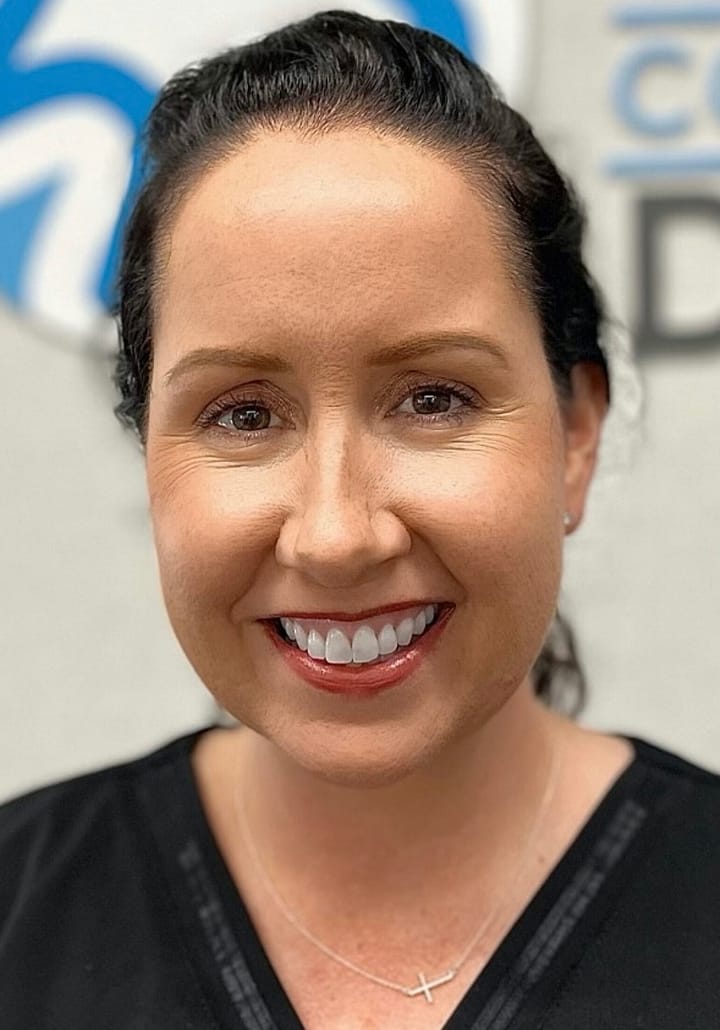 Registered Dental Hygienist
Jessie is a dental hygienist who graduated from Coastal Carolina Community College. She has been in the dental field since 2013 and enjoys educating patients about oral health and providing them with the tools to maintain a healthy smile. She loves getting to know her patients and making them as comfortable as possible.
At home, Jessie enjoys spending time with her husband and three amazing sons. She also loves movie nights, hanging out by her pool, and walking her pup, Bruce.
Healthy Teeth for a Healthy Life
Discover complete health dentistry and start your smile makeover today!
Request your appointment at Oxley Comprehensive Dentistry.