Expert Cosmetic Dentistry for You and Your Family
Imperfections Fixed Easily
If you have spaces or chipped, worn, or crooked teeth, veneers can completely transform your smile. At Oxley Comprehensive Dentistry, we offer porcelain and e.max veneers. Both options provide a natural look that will keep you smiling with more confidence for years to come. Our friendly team is happy to answer any questions you have about the features of each material.
For a Picture-Perfect Smile
Are you a regular coffee or red wine drinker? Do you smoke or use tobacco products? Discolored teeth are a common problem. Oxley Comprehensive Dentistry offers the well-known Zoom whitening treatment to help you bring your teeth back to a brighter shade of white. You can choose from an in-office or at-home treatment. For at-home treatment, patients are invited to come into the practice for a gum health check and teeth scan. We then arrange for Zoom to send your whitening supplies directly to your address. You can conveniently order future supplies directly from Zoom whenever you need them.
Durable Restorations That Look Great
Dental inlays and onlays offer a durable option for restoring a partially damaged tooth. They are custom-made and then bonded to the tooth to restore its form. Both are very strong and suitable for repairing minor damage or moderately worn teeth. Inlays and onlays are color-matched to your teeth so that they look completely natural and you can keep smiling brightly.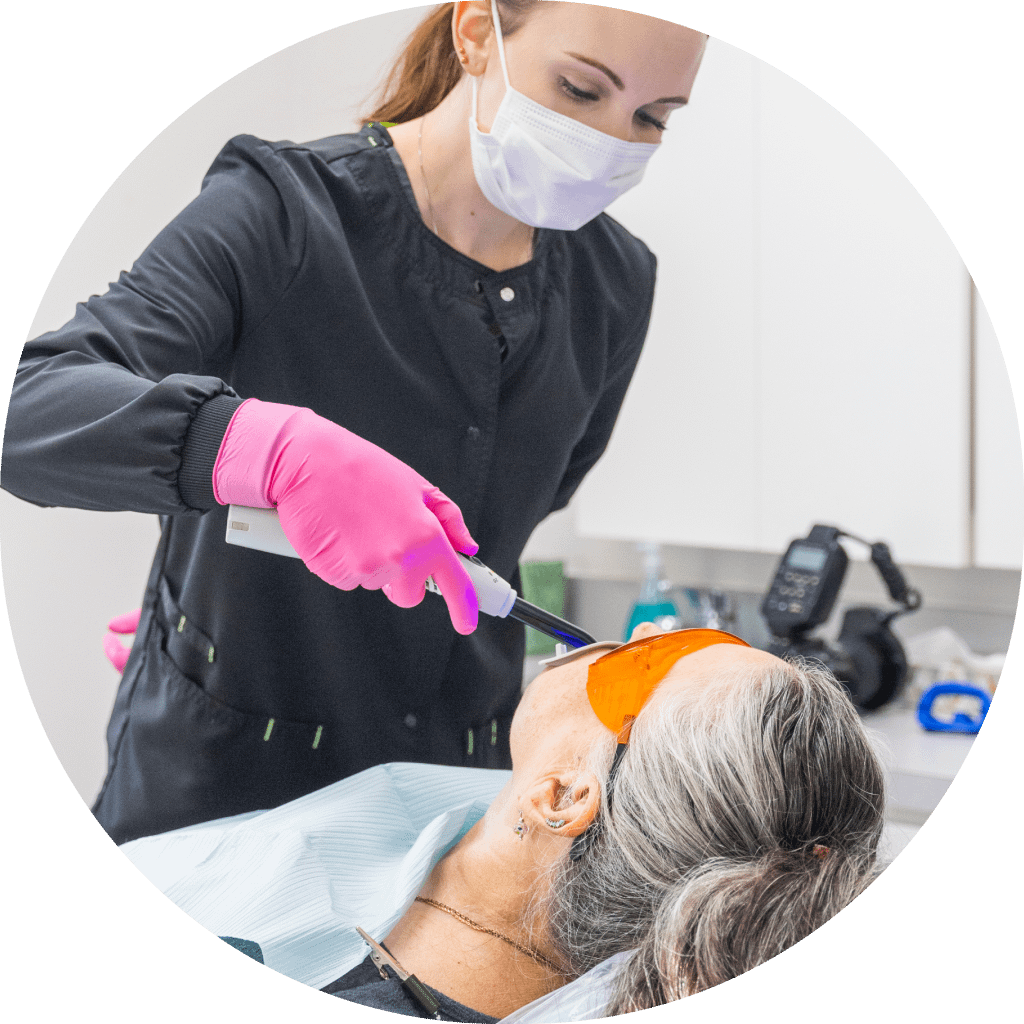 Flexible Payment Options and Insurance Know-How
Everyone deserves a beautiful, healthy smile. At Oxley Comprehensive Dentistry, we offer a range of services and treatments that can be tailored to suit your budget. For your convenience, we accept cash, check, and debit and credit cards (Visa and Mastercard).
Insurance Processing
Dental insurance covers many preventive treatments, such as routine evaluations and professional dental cleanings. Our team can help you maximize your yearly benefits. We are in network with Delta Dental and can verify and file and follow-up on insurance claims, EOBs, and more with most insurances as a courtesy to our patients.
Finance your dental care with CareCredit.
Oxley Comprehensive Dentistry offers financing through CareCredit for treatments and procedures that are typically not covered by insurance.
CareCredit has a variety of affordable financing options. Visit the CareCredit website or contact our team for assistance with your application.
Are you ready to transform your smile?
Schedule an appointment online or contact the Oxley Comprehensive Dentistry team today.